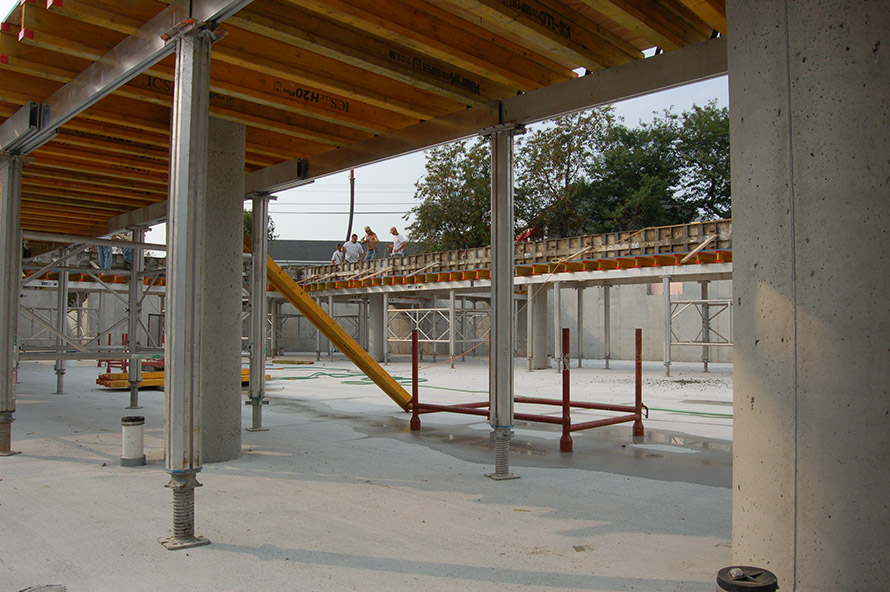 35 years and counting.
Experience and Know How
Leader in poured foundations.
With over 35 years in the concrete industry Norman Vetter, Inc has immense experience in the business and is an area leader in quality, innovation and efficiency in pouring foundations. We have earned the reputation for being on time or sooner and completing the jobs on budget. Prior to opening his own company Norman worked for a construction management company which set his sights on working as a team with contractors.
In April 1985 Norman Vetter, Inc began with one truck and two employees. Now during the busiest times up to thirty people are employed at Norman Vetter Foundations.
We care for our employees - so they can care for your project. Experienced and highly skilled employees have helped create the quality work Norman Vetter, Inc is known for. The three to seven men crews, complete with a full time crane operator, mobilize the forms from each job site for efficiency and precision.
Our large employee base allows us to pull larger crews of experienced workers at one time as needed. The employees at Norman Vetter Inc. on average have been working for us eight years and some as long as 24 years.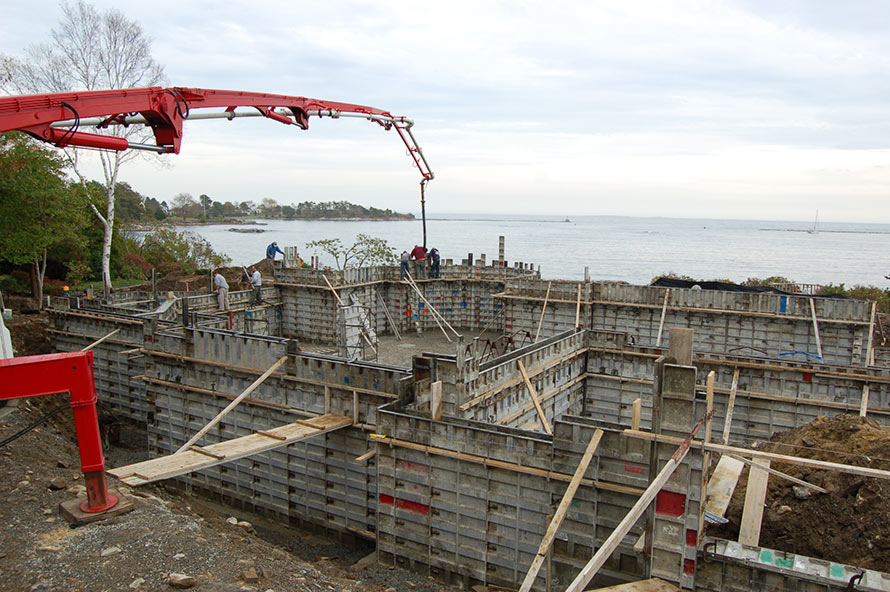 Some of our projects.
residential and commercial
With the addition of a new state-of-the-art facility, we have the capability to pour jobs from small additions to large homes to building projects ranging from 5,000 to 150,000 sq. ft. The wide scope of equipment allows us to work on major projects for large construction companies. All of the equipment is stored from the weather in the new facility, which keeps everything in prime condition.
Sample foundation work projects include:
Albany International, 30,000 sq ft addition – Rochester, NH
Rochester Family Practice Medical Facility – Rochester, NH
Maple Suites, Elderly Housing Project 120,000 sq ft – Dover, NH
Anchorage Inn – York, ME
12,000 Sq. Ft Water Front Private Residence
American Truck LLC 15,000 Sq Ft Facility – Barrington, NH
Wal-Mart Phase I – Rochester, NH
Department of Motor Vehicles – Concord, NH
Office Building, Pease Tradeport – Portsmouth, NH
Seacoast Orthopedics, Phase I – Somersworth, NH
Shopping Mall – Lee NH
Demoulas Mall – Rochester, NH
Cabletron Systems Building – Rochester NH
Bow Street Condominiums – Portsmouth, NH
Porter Street Condominiums – Portsmouth, NH
Tidewatch Condominiums – Portsmouth, NH
Concord Coach Bus Facility – Concord, NH
Several Day Care Facilities – Portland, ME Area
The Inn @ Secretariat Estates – Rochester, NH
National Guard Maintenance Facility, Pease Tradeport – Portsmouth, NH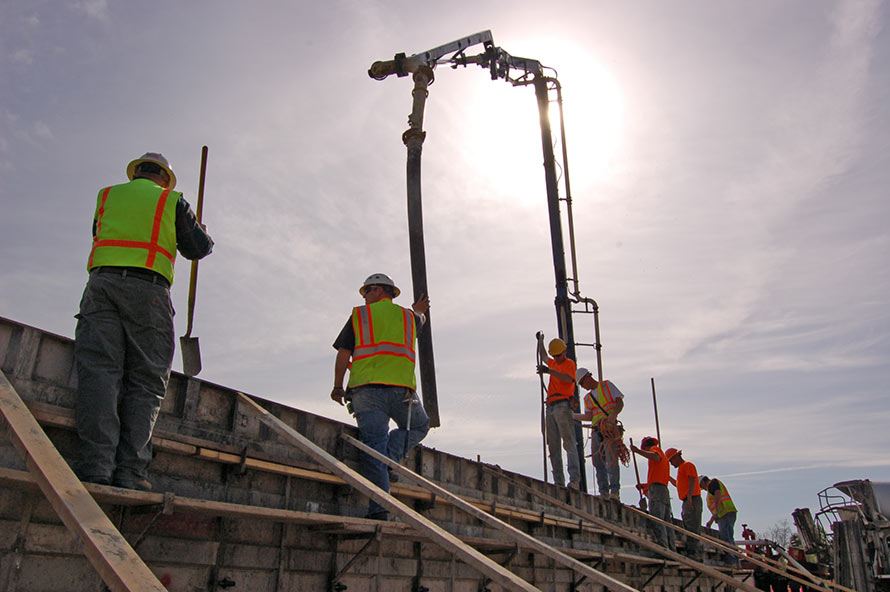 We pour foundations.
And build relationships.
references
Let our customers speak.
Our customers are consistently satisfied with the quality of our work and professionalism of our staff. We built long lasting relationships with builders and construction companies:
We here at D. D. Cook Builders Inc. have been using the services of Norm Vetter Inc. for the last 25 years plus. We have completed a 4 year project in Portsmouth where we had used Norm's crew entirely for all the foundation work. With scheduling being the hardest to control and the weather, Norm Vetter had his men there when we needed them. He stood by all his bid numbers even when uncontrolled cost went up on his materials. We also have custom homes under construction that started by Norm Vetter Inc. doing the foundations.
We will continue to use Norm Vetter Inc. in the future without hesitation. I cannot count the times I have given out his business name to people I know and people that ask for qualified foundation companies. I personally met Norm almost twenty five years ago on a job site in Madbury and have always enjoyed doing business with him.
Norm Vetter and Crew,
Thanks for the many years of hard work.
Wayne Rasch
Estimator/Coordinator
D.D. Cook Builders Inc.
We have subcontracted Norm Vetter, Inc. for our foundation work for over 15 years. We find their staff to be professional and their work accurate and timely.
Jennifer Beloin Gagne
Beloin Construction, Inc.
Whitcher Builders has been using Norman Vetter for many years and the last 5 years almost exclusively. His workers are always punctual and get the job done on time.
From our experience, every foundation has been well constructed and we plan to continue using Norman Vetter Inc. in the future.
Matt Huckins
David Whitcher Builders
.